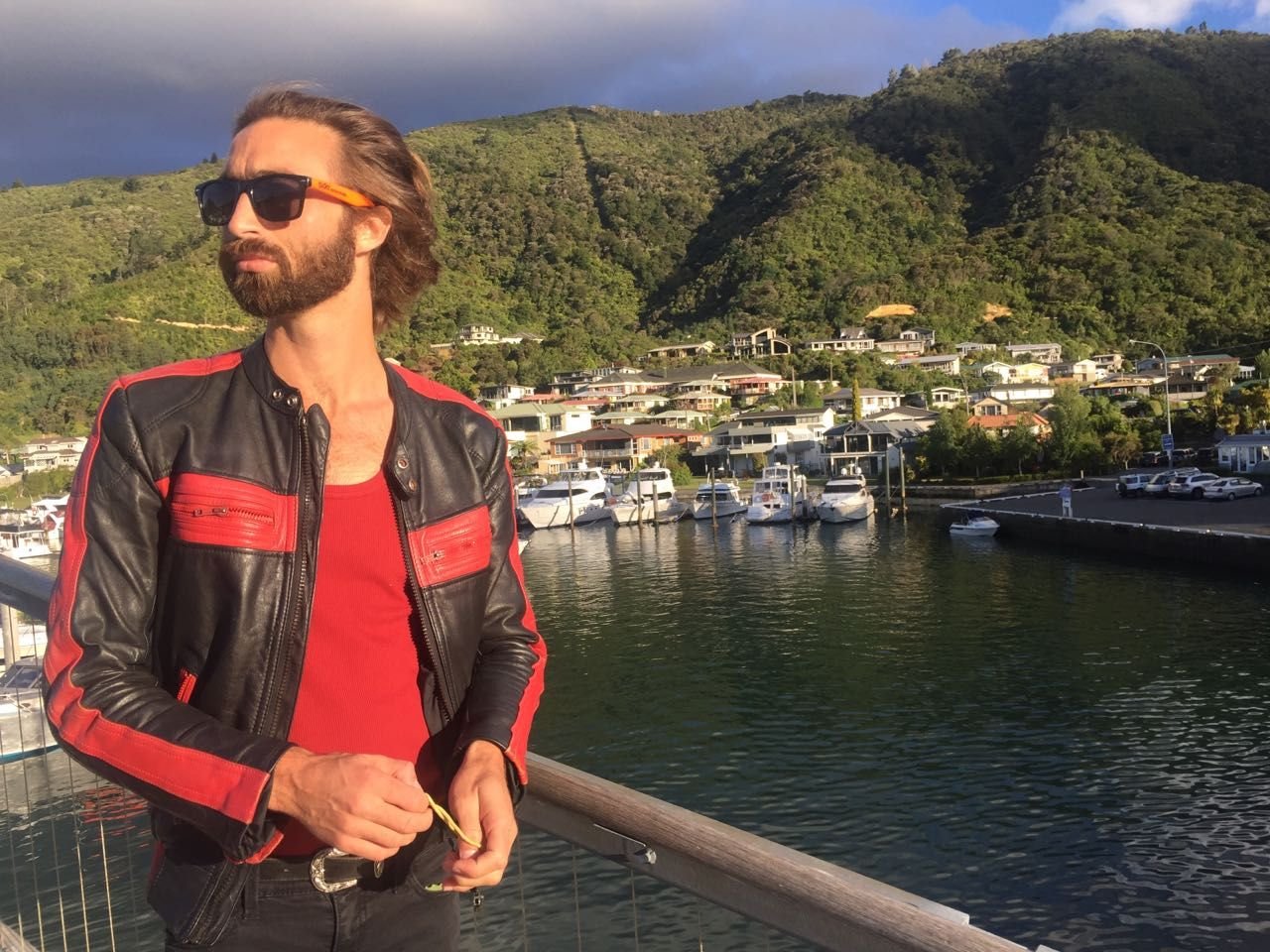 I am Rafa- The Worldly Man.
Worldly 
as in the sensual not spiritual side of life. And also because I travel, explore and adore the world. And
Man
because well, I am a man 😉
My life so far has been a series of adventures with never a penny to my name. I have been to more than 40 countries and lived in several of them (Australia, New Zealand, Guatemala, Canada, Spain, Ireland). I just kept going for what I liked and following the opportunities that came up, without money or a plan. So far it's working out alright 😉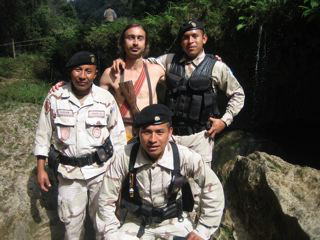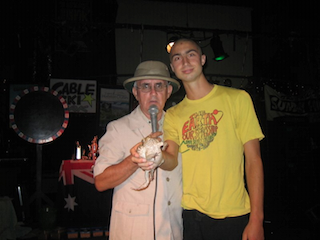 Joined the Guatemalan army for a day- (they gave me a rifle!) and Racing toads in Australia
My youth was in New Zealand where I was madly into playing music and acting. I played the bass guitar in jazz and rock bands. And generally showed off on stage, with or without clothes.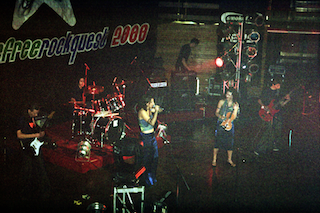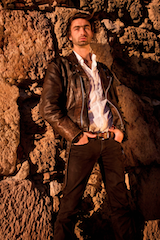 Rock'n roll show-off in the year 2000! (I am the kid with the red bass guitar) and modeling (like my "blue steel" look?)
Then I got really seriously into Buddhadharma (aka Buddhism) so I studied with Buddhist masters going wherever I had to to find them (obviously India but best place is Canada). I spent months at a time in meditation retreat practicing what I was taught- basically just me in a hut in the forest sitting on my bum all day for months at a time. (Obviously no talking to people, using phones or writing on Steemit).
At some point I really loosened up. I wanted to travel, have adventures and meet amazing women. I did!!! I Traveled to more than 45 countries- by helicopter, hitchhiking or on chicken buses. Slept anywhere from streets to occasionally some very nice hotels. And wrote endless amounts of poetry that will probably never be read.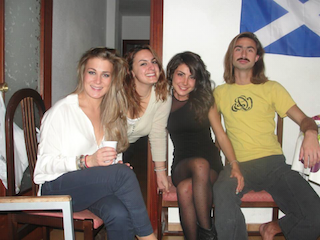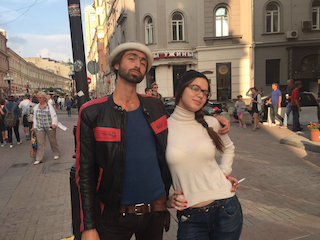 With beautiful girls and a beautiful moustache!
Having hit my thirties I seem to have gotten serious again. I'm finishing my PhD in chemical engineering. How heavy is that?! But then again I live 10 minutes walk from the beach in Spain, so maybe it's not so heavy after all 😉 And I still travel like a lunatic! Some 15 countries per year or so…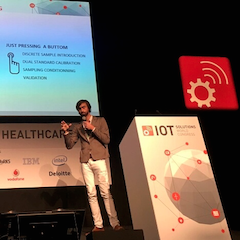 !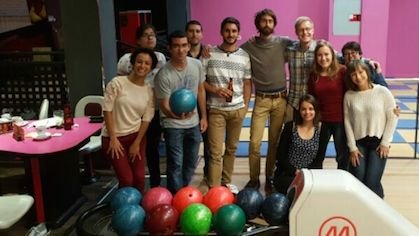 At work… and at play in Spain
Anyway, so what I really like is nature and travel, stand-up comedy- usually watching but just began performing, and I am excited about the future of blockchain technologies. I still don't have any money- but I got some Bitcoin now!!!
Oh, and I love green smoothies (please don't call me a hipster!) 😉
Life is so exquisitely gorgeous, messed up and mad. I am thrilled to be alive!!!
Lots of love from the Mediterranean,
Rafa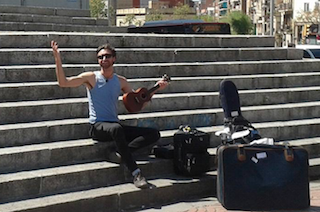 Ukelele joy in Plaza Espanya, Barcelona
If you want to connect, you can find me at:
ong.social/theworldlyman
instagram.com/theworldlyman
medium.com/@theworldlyman
twitter.com/theworldlyman
facebook.com/worldlyman