What´s better than cryptocurrencies? Cryptocurrencies that pay dividends!
These are some of the coins that give returns to token holders. Certainly not a complete list, so I welcome additions in the comments below 🙂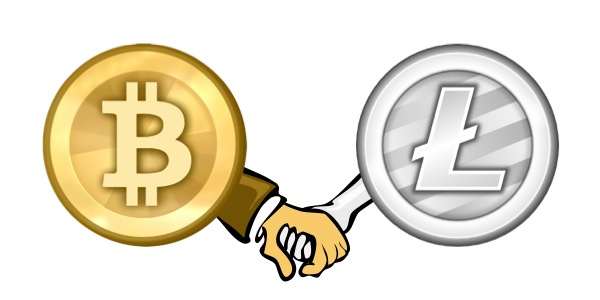 1. TenX
Holders of PAY tokens are to receive 0.5 % of transactions made using the TenX card/app. This will be paid out in ETH and those of us holding PAY tokens are waiting for our dividends to be paid out shortly- it´s on the roadmap. If you also have a TenX debit card, you´ll receive an additional 0.1 % of transactions back, again as ETH. 
Now that´s better than airmiles!
I´m waiting for my TenX card to arrive in the post 🙂
2. Monaco tokens (MCO)
This might look like a similar idea as with PAY tokens but you do not earn anything for holding tokens. Rather, you are paid in MCO tokens for using the debit card. So, um… why would you want to hold the tokens?
3. NEO
Unless you were under a rock during Antshares rebranding to NEO you will remember the hubbab and excitement about ANS/NEO holders earning GAS.
I myself have some NEO and it´s pretty cool to watch the gas accumulating every 15 s. But, if you do the math the gas is really not worth very much…yet!
I figure it´s so little I´ll just let it trickle in like a GAS faucet and one day, years from now it might be worth something.
4. METAL
This project seems to be another shot at peer-to-peer cash. I don´t see why we need yet another when we have BTC, LTC and DASH but…
… they do promise to return up to 5 % of MTL tokens on each purchase. Hmmm is that gamification or inflation?
5. Masternodes
Well, this is a whole other situation. If you are loaded enough to hold 1000 DASH, 10,000 PIVX, or 3,000,000 NEM then power to you. Any of those, among the other cryptos with masternode staking will provide handsome returns. You totally deserve them in that case, for investing so heavily into the project.
6. Social media coins: STEEM, GOLOS, and ONG
No doubt you´re familiar with Steem already! Golos is almost the same but for Russian speakers. In this case, you are not directly rewarded for just holding the coins passively, but you can leverage them bigtime by converting them into Steempower or the Golos equivalent. Holding lots of Steempower causes your returns to be exponential.
ONG is the new coin on the block. Their ICO is closing in a few hours…
The ONG coin will be used within the onG.Social social media ecosystem along with the G-Fuel and G-Bucks currencies in a way modelled on the Steemit 3 currency system.
The platform is different in several ways however:
It´s a social media dashboard like Buffer or Hootsuite so you can view feeds from all your channels and push your content out to all from the one hub.
There are ads. However, unlike facebook you get commision from the ads on your pages.
It runs on the WAVES and ETHEREUM blockchains
Find out more at ongcoin.io and sign up to the platform at ong.social
What have I missed?
Do you know another coin that pays dividends or offers some rewards in return for holding it?
In crypto we trust,
-Rafa